Our political risk team works with clients to manage their cross border portfolios and overseas investments with tailored, specialist policies. Our key clients include financial institutions, corporates, exporters, and traders. Markel has the capability to underwrite and issue policies providing access to licences across the globe in respect of both trade and non-trade related transactions.
Political risk coverage options
We can offer cover on Company or Lloyd's paper
Contract frustration: $50m per risk and policy tenors up to 120 months
Political risk: $30m per risk and policy tenors up to 120 months
Single and structured credit risk: average line size of around $10m per risk and policy tenors up to 84 months
We write business on a primary and excess basis
We write business on a worldwide basis (excluding sanctioned territories)
We can offer cover which does not contain a nuclear exclusion
Key coverages include:
Insolvency or default by either a public or privately owned entity
Non-trade capabilities
Pre-export finance
Pre-shipment political risk coverage
Unfair and fair calling of on-demand bonds
Currency inconvertibility and exchange transfer
Licence cancellation
Import / export embargo
ECA and multilateral coverage, where extended tenors are available
Confiscation, nationalisation, expropriation, and deprivation
Comprehensive contractors plant and equipment
Failure to honour an arbitration award
Aircraft and vessel repossession
Mortgage rights insurance
Aircraft finance
Real estate finance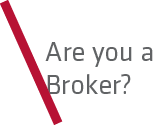 Access our detailed risk appetite information for this product and receive updates as they happen.
Carl Titterton
Divisional Managing Director
Trade Credit, Political Risk and Surety
Carl.Titterton@markel.com
"I work with a great team who are always keen and committed to succeeding, both as a team and for Markel. I'm proud that my team have a strong blend of experience allied with a creative, solution-focused attitude."