Our entertainment team writes a broad book of film and media insurance on both the company and syndicate platform. Advertising agents' insurance, commercial producers' insurance and film production insurance are the mainstays of the book and we are also able to offer both employers' and public liability for companies involved in film shoots.
Entertainment coverage options
We can offer line sizes up to £15m / $22.5m on Company or Lloyd's paper. We write business on a primary and excess basis. We write business worldwide (excluding sanctioned territories).
Key coverages include:
Cast insurance
Media
Extra expense
Property – props, sets and wardrobe, equipment, office contents, computer and telecommunication equipment, action motor vehicles and library stock. Cover includes loss of use and continuing hire charges
Property of others
Business interruption
Money and PA (assault)
Terrorism
Employers' liability
General commercial liability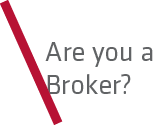 Access our detailed risk appetite information for this product and receive updates as they happen.
David Sawyer
Divisional Managing Director, Professional & Financial Risks
David.Sawyer@markel.com
"The market has always been a very people focused place. The ability to understand what makes people tick and build relationships is the fun part of the job."