Our commercial D&O team provides cover to protect directors and officers of companies of all types and sizes, whether listed or unlisted and including listings on the U.S. exchanges. We cover companies in the FTSE 100 and the financial services sector along with non-financial industries as well. Markel offers market leading products which provide wide-ranging coverage to ensure our clients are protected.
Coverage options
We can offer line sizes up to $20m on Company or Lloyd's paper
We write business on a primary and excess basis (coverage varies)
We write business in various worldwide territories
Key coverages include:
Directors' and officers' liability (D&O)
Employment practices liability (EPL)
Limited liability partnership (LLP)
Outside directors partnership (ODL)
Prospectus indemnity (POSI)
Pension fund trustees (PFT)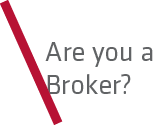 Access our detailed risk appetite information for this product and receive updates as they happen.
Contact our experts
United Kingdom
David Sawyer
Divisional Managing Director, Professional and Financial Risks
David.Sawyer@markel.com
"The market has always been a very people focused place. The ability to understand what makes people tick and build relationships is the fun part of the job."