As the Economy is expected to bounce back, will claims activity follow suit?
25 June 2021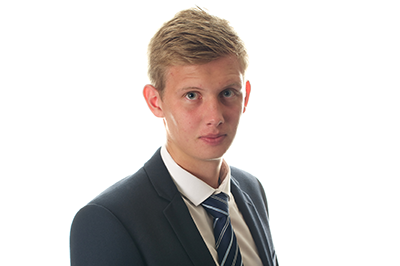 Markel International, London
As the economy is expected to bounce back, will claims activity follow suit? David Stevens, trade credit and political risk underwriter at Markel International, investigates. See the below article.
The year 2020… when the un-imaginable became a reality and according to the Office of National Statistics (ONS), the UK economy shrank by a whopping 9.9% - which was more than twice as much as the previous largest annual fall on record!
For Trade Credit insurers, these statistics are a sign of concern, as it provides flashbacks to the financial crisis that hit back in 2008/2009, whereby there was a raft of insolvencies and the market was flooded with losses.
However, unseen before, keen to keep the economy afloat and unemployment down, the government stepped in and offered significant financial support to businesses by way of:
- Furlough payments for staff
- VAT deferment
- Business rate relief
- Business grants
- Bounce back loans
- Relaxation of insolvency laws
- Government Trade Credit Scheme (industry specific)
On the whole, it's understood the financial support was extremely successful and helped provide stability within the economy, although was this a short term fix which could be eradicated once removed?
Well it's fair to say, the answer remains unknown at this stage, but the data gathered by the Association of British Insurers (ABI) to Q1 2021 suggests despite the global pandemic, Trade Credit insurers find themselves within a benign claims environment – almost the opposite of what was expected in March 2020!
The data gathered on the number of claim notifications and gross claims incurred by the ABI over the past 7 years has been recorded and populated within the geographical representation below: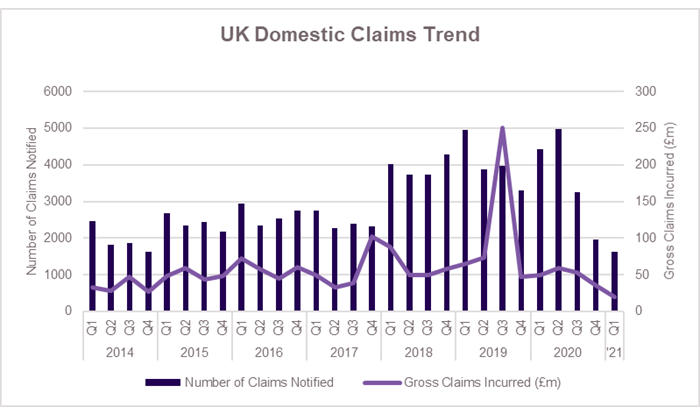 As you can see, the number of claim notifications and gross incurred claims is at its lowest level since records began in 2007.
Therefore, although there are no concrete answers as to what can be expected in the next few months following the removal of the Government's financial support packages, there's an expectation the claims levels will return to the normal run rate as a minimum.
However the near future may play a vital role, as a major factor which could impact the extent of insolvencies is the removal of the Government Trade Credit Scheme on 30th June 2021, which, until now, has resulted in certain insurers maintaining credit limits for businesses that may have otherwise been cancelled on the back of the economic downturn or deterioration in performance. Therefore, once this support is removed, the market could be open to a flurry of cancellations, creating a cash flow deficit, further eliminating liquidity for businesses to function.
Thankfully at Markel, clients have benefitted from our policies and have been able to trade in confidence given our non-cancellable excess of loss product offering. This has provided stability for not only our insured's, but their customers.
While the outlook remains uncertain, it'll be best to find an appropriate insurance partner to help your business ride the wave!
If Markel's non-cancellable product offering is of interest, please feel free to contact us or your friendly broker to find out more details.
Keep safe,
David Stevens
Underwriter - Trade Credit and Political Risk
Our trade credit, political risk and surety team offers deep knowledge of commercial counterparty and country risks across a wide variety of trade sectors and markets. We know that trade risks are among the most complex, and our A+ rating means we're trusted the world over to really understand them. Our expertise and underwriting capabilities give you the confidence to carry on with trading, knowing you're protected in an ever-changing risk environment. Click here to find out more.
ENDS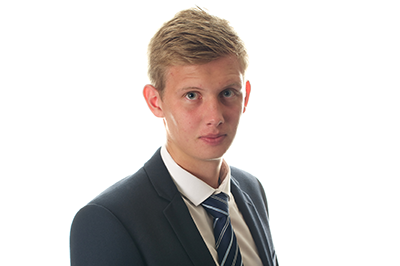 About Markel International: