Build the future: Ellie Wharton's internship story
26 August 2021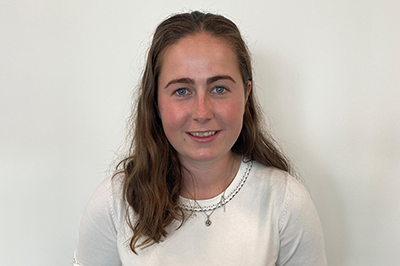 Markel International, London
Meet Ellie Wharton, summer intern for our equine claims team. Ellie shares what attracted her to the insurance market, what she has learnt during her internship and what skills Ellie believes are vital to succeed in the insurance market and Markel.
What have you learnt from your internship at Markel?
I came with no previous experience in the insurance sector, so I have learnt a huge amount through training programmes and working in the claims team. I have also discovered the vast number of job roles in the insurance sector which I would never have considered as a future career if I had not had this experience with Markel.
Can you give an overview of the work you undertook during your internship - what did you enjoy most and/or find interesting?
I worked in the equine & livestock claims team and I feel so privileged to have been able to see so much of the work the claims adjusters deal with, including sitting in on meetings with counsel which I found really interesting. I have also helped to adjust the claims for third party property damage enabling me to have contact with clients which I have really enjoyed.
What attracted you to the insurance market and Markel?
I was at Hartpury University studying Equine Business Management alongside working for professional riders and I wanted to gain experience in a global corporate environment which also incorporated my interest in the equine industry, so this was an amazing opportunity. I was especially attracted to Markel as the support I was given during the application process was outstanding and this support has definitely continued during my time here.
What are your hopes for your future career?
Coming to Markel with no knowledge of the insurance industry has meant my time here has been invaluable and has sparked a real interest in pursuing a career within the insurance sector. Working within the equine department has also cemented the idea I would like to continue to incorporate my interest of the equine industry.
How would you describe the team you joined?
Some of the most welcoming and supportive people I have ever met. It's been an absolute privilege to have worked alongside all of them!
What skills do you think are vital to success in the insurance industry and at Markel?
I think having previous knowledge of the class of business you are working in is helpful for success as it enables you to be able to relate to your clients. I feel insurance is definitely a market in which you are continuously learning so listening to your colleagues and their experience would be vital to succeed.
What do you think are some of the most important values for a company to have? What do you value in a workplace?
I think you have to work for a company that have values that align with yours. Markel believes strongly in charity work, inclusion & diversity and supporting employees and this is exactly what I'm looking for in an employer.
Do you have any advice for leaders in the insurance market?
I think my advice would be don't ever look past potential candidates because of their lack of experience in insurance. I have been so fortunate for Markel to give me this opportunity and I feel there should be more consideration across the insurance industry for young people with limited experience.
Ellie Wharton
Summer Intern, Equine Claims team
Our claims service is award-winning. We understand that claiming for a loss can be difficult, particularly in uncertain times, and so we make the process as fair and easy as it can be. When necessary, we draw on the knowledge of our network of external lawyers, loss adjusters and other professionals, to deal with your claim effectively and with care. Click here to find out more.
ENDS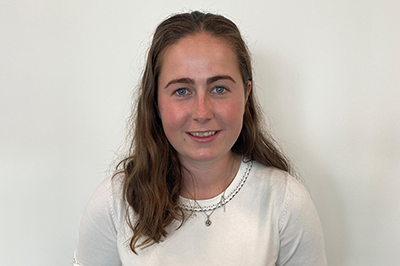 About Markel International: