Strengthening our position in renewable energy
22 November 2021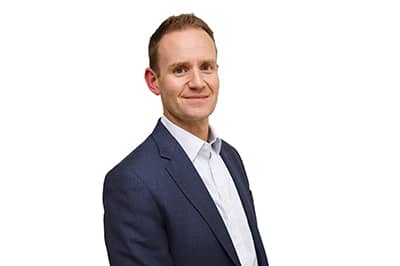 Markel International, London

Markel International speaks to its new hire, Charlie Richardson, head of renewable energy underwriting, about the challenges and trends in the renewable energy market, and his plans for this area of business.
Many of those working in renewable energy have heard or come across the name Charlie Richardson. With 20 years of experience in the field, he has become a well-recognised figure, most notably for his track record in delivering underwriting strategies that have helped insurers become more profitable and sustainable, in addition to co-chairing the Lloyd's Market Association's Renewable Energy Sub-Committee.
More recently, Richardson took the helm as Markel's head of renewable energy underwriting in London, where he'll be instrumental in developing and leading the organisation's underwriting strategy to strengthen Markel's position in the renewable energy market. Alongside Rohan Davies, divisional managing director of energy at Markel International, and Tom Baker, head of renewable energy, Richardson will also be a key decisionmaker for the class of business and line sizes the organisation deploys going forward.
As he hits the ground running, we sat down with Richardson to find out more about his plans and direction for our renewable energy offering, and how he intends to tackle the challenges in this ever-evolving market.
Markel International: Why was it important for you to secure the head of renewable energy underwriting role at Markel International?
Charlie Richardson: I've been in the renewable energy market for 20 years and trying to find a new challenge or exciting task in this area can be quite difficult, as the product offerings typically vary little between insurers. However, the Markel opportunity appealed to me because it was evident from the outset that the organisation is quite visionary and is prepared to go against the grain to invest in people, infrastructure, and underwriting strategies that secure future success.
Another reason why I wanted this position was because it's focused on the frontline side of the business. For example, shaping and developing the renewable energy underwriting strategy is an important facet to the role, but it's not the only one. A majority of my time is spent underwriting, on business development, getting the Markel name into the marketplace, and taking part in webinars and panel sessions hosted by our clients and insurance trade publications.
MI: What are you looking forward to the most in this role?
CR: Spending more time in 2022 with brokers and insurance buyers to really understand how Markel can assist them by working and developing our partnerships together, with the support of our strong and highly experienced underwriting team.
MI: How long have you been working in the insurance industry and where did you work before joining Markel International?
CR: I've been in the insurance industry for almost 23 years now, starting at Aviva in personal lines. Following this position, I worked at a small insurance brokerage in Worthing, where I live, which was a pioneer in renewable energy insurance broking. I worked there for four years, before moving to GCube Underwriting Limited in 2007, where I held various senior underwriting positions. All of those positions were focused on renewable energy and business development. I was there until September 2018, before joining Travellers as head of renewable energy for 3 years.
MI: What has been your biggest achievement in your career so far and what do you hope to achieve in your new position?
CR: I remember when I was approached by the CEO from one of my previous employers, which was only underwriting wind energy risk at the time. My CEO at the time articulated that he knew I had a lot of experience concerning solar power, and he asked me to write a business plan, an underwriting guide, and a rating matrix, so we could start writing this area of business. He was probably being quite generous when commenting on my experience, yet I took the task on and spent many hours getting everything ready, before launching a solar product that went on to be not only one of the first dedicated solar insurance products in the renewable energy space, but also became 30 percent of the overall business and ran profitably for many years.
Another big achievement for me was taking on a challenging book of business, completely redesigning the underwriting approach, and then implementing that approach in a clear and consistent way. This led to a significant improvement in the portfolio mix and spread of risk, as well as the important underlying loss ratio. At the same time, I helped to build the reputation of my team as a credible and sustainable market lead.
I learnt a huge amount during that process and it is with much excitement that I have joined the Markel team, armed with a deeper understanding of what is needed to be successful in this space, learning from both my positive and less-positive experiences. We have a very strong team, with a breadth of experience that covers the better part of the globe, and together, I have every expectation that we will be successful.
MI: What emerging or potential risks do you foresee in the renewable energy space, and how do you plan to overcome them at Markel International?
CR: The global increase in temperatures is a major topic of conversation in our industry, which is leading to an increased amount of natural catastrophic events globally. To overcome this issue at Markel, we are really trying to understand what we are underwriting both in terms of location and technology, as well as taking a sensible approach to our book strategy and the terms and conditions we offer.
Another big challenge is the ever-evolving technology within the renewable energy space, whether that's the size of wind turbines or the recent emergence of battery storage. To keep on top of this, we're constantly educating ourselves in this area and are in regular contact with our engineering sources who are assisting us, reading trade publications, and participating in seminars, webinars, and the like. These efforts combined help us to deploy sensible and sustainable underwriting strategies, insurance contract pricing, deductibles, and terms and conditions.
The third, and probably most prevalent, challenge in the renewable energy market is the influx of insurance companies that are trying to build out a renewable energy offering. Although this is completely understandable given where the market is going, there's a limited gene pool of people with experience in this area to go around. The market has seen time and time again what can happen when inexperienced underwriters have to make difficult decisions, so this is a crucial time for our sector of the market, especially after a short, but extremely necessary, period of market correction.
At Markel, we have invested in highly experienced underwriters, we are servicing our existing and future book of business from two critically important underwriting hubs in London and Singapore, and we have ambitious plans for the future that we will align to both market growth and also the needs of our broker and insurance buying partners. We are playing the long game but with a short-term goal to quickly become a recognised market leader.
MI: Could you tell us more about your position and the work that you're carrying out on the Lloyd's Market Association Renewable Energy Sub-Committee?
CR: I co-chair the Lloyd's Market Association (LMA) Renewable Energy Sub-Committee, where we try to disseminate and discuss information that is helpful for the market to understand, underwrite, and insure renewable energy projects. We've spoken about the serial loss clause, which is relevant to serial defects, vegetation management (a hot topic in the U.S.), and we've discussed many historical issues regarding specific turbine manufacturers and certain elements of their technology.
By being at the forefront of the committee, we help to make sure information is chaired in a professional way in the marketplace, so that everyone within the industry can keep abreast of the market trends, challenges, and conditions that are taking place.
Day-to-day in my role at Markel, I feel an additional responsibility to learn from the mistakes of the past and to adapt our underwriting strategy to try to avoid the oversights of the future, which very much overlaps with the work we do within the LMA.
MI: What advice would you give to brokers and underwriters in the renewable energy space for Q1 2022?
CR: We are in a marketplace that is constantly evolving. Renewable technology is getting bigger and more expensive, global supply chains are constrained, and project locations are increasingly exotic and more challenging from a natural perils perspective. It's important that we work closely together with brokers to make sure that we provide the most appropriate risk transfer solutions, but also work together as a marketplace and as harmoniously as possible. We have a shared responsibility to ensure there is sufficient long-term capacity out there for projects to be placed, while remaining profitable, and competitive, as an industry. There are too many casualties in the market already and if we're all not careful, there could be more, as the margins on renewable energy projects are still extremely thin, despite a period of necessary correction.
Although we are still working towards long-term profitably as an industry, let's not take it for granted and let's work together to keep the market sustainable and competitive for all.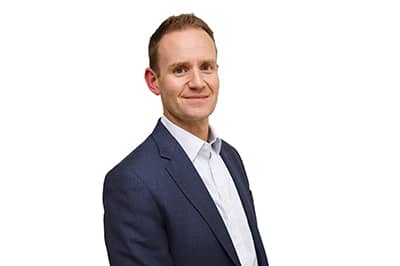 About Markel International: