Spotlight on Energy: Bobby Moore
29 July 2021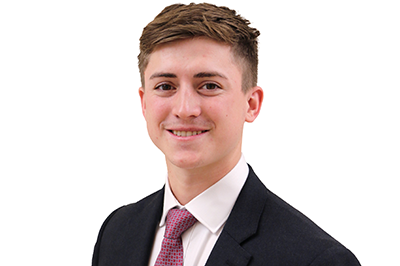 Markel International, London
Assistant underwriter Bobby Moore shares a spotlight on the energy team and explains how their products and services free the performances of their clients, see the below interview;
Give an example of where your team has demonstrated an understanding of your customers' needs

ESG is a very hot topic at the moment. Throughout all sectors of the industry it is playing a vital role in shaping the future of how we operate from both an individual and business standpoint. Within the Energy team at Markel we are committed to supporting our customers as they migrate the energy transition producing cleaner sources of energy and offsetting their carbon footprint. We are constantly having conversations with our clients and where possible meeting them face to face to discuss how we can support them further. We have developed a decommissioning product with the Liability team and Marsh so that our clients can transfer risk as they seek to remove their end-of-life assets. We have invested heavily in a market-leading renewable energy team so that as the oil and gas majors shift investment into renewable energy; we can offer a combined product across their entire asset base.
How does your team help give clients the confidence and freedom to perform at their best?

Our clients' businesses are evolving incredibly quickly, the offshore energy space has seen major offshore facilities switching from gas-fired power generation to electricity from onshore. We see onshore carbon capture and sequestration in the mid and downstream portfolio. In renewable energy the technology is changing and growing incredibly rapidly and in the back drop of all of this we have heightened natural catastrophe and natural peril risk. All of this leads to uncertainty and that makes finance for our clients more challenging or more expensive to put in place. What our clients need is an insurance partner who understands their risk and can work with them to put a risk transfer programme together – which is what we do best. Our clients can then concentrate on bringing energy to the market – which is what they do best. Teaming up with other teams within the Markel family such the Marine Liability team close to home or Nephila in the US, we are able to manage the uncertainty so that Markel clients are freed to perform at their best.
Bobby Moore
Underwriting Assistant - Energy
Relationships matter to us and so we really take time to get to know you, your infrastructure and your environment. It means we can tailor our energy sector products so they're just right. And should the worst happen, whether it's on your wind farm, a remote installation offshore, or in the wider world, our expert knowledge means we can settle your claim fairly. Click here to find out more.
ENDS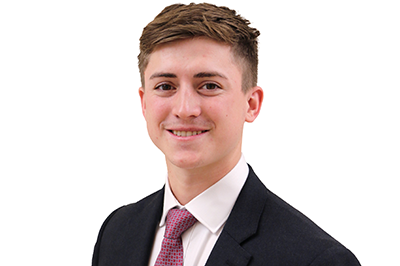 About Markel International: