Recent hires in Markel Asia
17 March 2023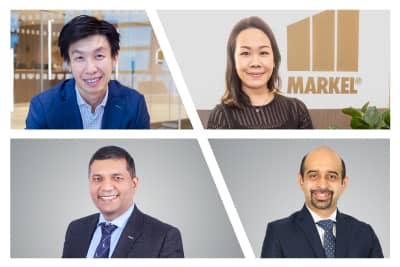 Markel International, Asia
Find out about our latest hires and how they will be instrumental in continuing to support brokers and clients, while driving profitable growth across the Asia Pacific region.
Priyesh Pradhan
Financial Lines Underwriter
Markel International, India

Priyesh Pradhan is based in India, where he works closely with the professional and financial risks (PFR) team, to develop and manage Markel's liability portfolio. Pradhan, who reports to Anirudh Singh, chief underwriting officer of Markel India, recently joined Markel International with more than 16 years of experience in the insurance industry. He has previously worked for various companies, including the Housing Development Finance Corporation (HDFC) Ergo General Insurance Company Ltd, where he handled diverse roles in business development and liability underwriting.
JJ Wong
Downstream Energy Underwriter
Markel International, Singapore
JJ Wong was recently appointed as a downstream energy underwriter. Based in Markel's Singapore office, he is working as part of the organisation's global energy team. His appointment is in line with Markel's goal to expand its onshore specialist underwriting capabilities and energy portfolio in the Asia Pacific region. For more than four years, Wong was employed at SCOR SE Reinsurance, where he managed a portfolio of downstream energy business across Asia Pacific.
Crysten Fok
Specialist Financial Lines Underwriter
Markel International, Hong Kong
Markel Hong Kong has appointed Crysten Fok as a specialist financial lines underwriter. Fok's appointment will add to Markel's financial lines underwriting capabilities, with special emphasis on Hong Kong as one of the world's leading financial centres. Fok will report to Gordon Lam, senior underwriter and responsible officer for Markel Hong Kong, where she will help to enhance the organisation's financial lines capabilities in Hong Kong and North Asia, respectively. Fok was previously a senior underwriter with Allianz Global Corporate & Specialty.


Vyankatesh Tak
Specialist Marine Underwriter
Markel International, Dubai
Vyankatesh Tak will work closely with Markel's marine team in Asia as a specialist marine underwriter, to develop and grow its marine portfolio in the Asia Pacific region. Tak will be based in the organisation's Dubai office and report directly to Colin Fordham, director of Markel International in Asia.
Tak has more than 10 years of marine underwriting experience and was previously head of marine at Oman Insurance Company (OIC). He also has extensive experience in risk portfolio management, a strong acumen for business development, and leadership expertise as a senior management committee member of OIC.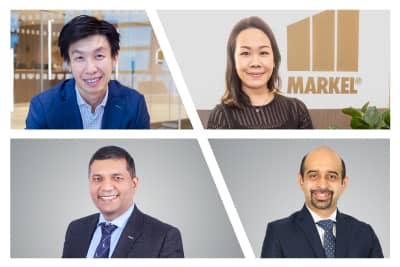 About Markel International: