Post-pandemic recovery in Middle East may improve opportunities for trade credit insurers
19 April 2021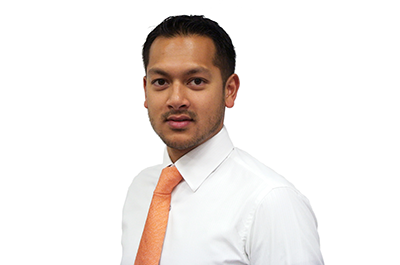 Markel International, Asia
The economic fallout of Covid-19 in the Middle East has been severe with nearly all nations in the region pushed into recession, according to a report by the International Monetary Fund in October last year.

Prior to the Covid-19 pandemic, many of the region's economies were already struggling with suppressed oil prices and economic growth. With COVID-19 bringing air travel to a near standstill and a wider contraction in consumer demand, global oil demand plunged prompting production cuts by OPEC+. This added to the woes of the region's economies, with these two sectors historically contributing a significant amount to GDP.

For example, in Dubai, the economy is expected to contract by 6.2% for the full year 2020, according to a report by Dubai Statistic Centre. The tourism sector – which made up around 12% of Dubai's annual GDP in recent years – was impacted to a higher degree.

To offset the economic fallout, many governments in the region have rushed to provide aid to stem the reach of its impact. In Bahrain, the government launched a BD4.3bn ($11.4bn) stimulus in March last year, equivalent to around 30% of GDP. Similarly, the Saudi government has injected a SR132bn ($35.2bn) multi-stimulus package for various sectors.

Sovereign stimulus injections can be widely beneficial but will only artificially buoy the economy until it starts to motor organically. In May 2020, a survey by the Dubai Chamber of Commerce estimated 70% of the companies in Dubai could potentially close within six months; a now clear overestimation but a warning of how bad things could get.

The likelihood of default or insolvency tends to increase when an entity has a very high debt leverage compared to its equity & earnings before interest, taxes, depreciation, and amortization (EBITDA), lower liquidity and generates a negative cash flow from its operations. Coupled with the negative economic impact resulting from Covid-19, where entities would tend to tap into taking on more debt to meet working capital and creditor obligations has raised the potential for bad debts to occur due to buyer/obligor defaults and insolvencies. Many businesses have to find other ways to keep balance sheets healthy – if governments around the world begin to withdraw from stimulus injections prematurely, this too can result in a sharp increase in insolvencies globally.

Nevertheless, 2021 can probably mark a turning point for the Middle East. The United Arab Emirates (UAE) is already taking a lead with the rapid roll-out of Covid-19 vaccines. Furthermore, as the world moves closer to the new post pandemic normalcy, confidence in the region is improving as the economic environment gradually recovers. .

Indeed, business activities in the UAE and Saudi Arabia, two of the largest economies in the Arab world, have also picked up, according to Purchasing Managers' Index (PMI) surveys conducted in January 2021. UAE's tourism sector is also expected to see a boost and recover faster than others as it benefits from delivering what is currently the second highest immunization rate globally. That said, whilst the vaccines have shown a good effectiveness against the new variants of Covid-19, the unfortunate emergence of new strains of the virus in 2021 could set off any economic recovery and positive momentum.

Meanwhile, the business climate is showing signs of improvement as more Middle Eastern countries continue to increase provision for foreign investment and ownership. With ARAMCO's 2019 IPO in Saudi Arabia and expectations of higher foreign ownership in telecom operators in the UAE, this could be a signal of a changing approach – one where adaptability, resilience and transparency are more fulsomely embraced.
Adequate banking facilities, supplier credits and trade credit coverage on buyers/obligors will be key assets to help firms – particularly small to medium enterprises (SMEs) – maintain adequate cash flow to settle current liabilities. SME accounts for over 75% of businesses in the Middle East and North Africa (MENA) region and are a vital component to the success of these economies.

Furthermore, recent reports from Bloomberg and S&P, both anticipate a rebound in the oil price. This will help the Gulf countries narrow their budget deficits as the region's dependence on hydrocarbons as a key revenue stream stills remains relatively high. As the price of oil rises and consumer demand increases, the nations can once again look to improve their balance sheets and reinvest in their infrastructures, leading to an attraction of investment and increase in business activity. Additionally, GCC's countries are in the process of implementing major initiatives and developments in the pipeline, such as the NEOM project and Expo 2020 event by Saudi Arabia and the UAE respectively.

Indeed, the hopeful resolution of the Covid-19 health crisis, buildup of non-oil revenues, improved geo-political stability, increased trade and acceleration of economic activity, suggest a positive near term outlook for the Middle East from the impact of the Covid-19 pandemic.

But despite these positive developments, businesses will no doubt emerge from the pandemic more aware and cautious of future catastrophic events such as COVID-19. SMEs with tight cashflow are especially vulnerable in these situations, which underscores the importance of trade credit insurance for their survival.

Trade credit insurance offers specialized tools to help mitigate credit risk and diversified de-risking of the balance sheet to help minimise the severity of drastic shocks caused, due to a catastrophic nonpayment loss of a buyer/obligor. It is vitally important that businesses of all sizes consider trade credit insurance as an important credit risk management strategy to deal with contingencies in the face of an increasingly uncertain global climate.

Markel's trade credit team provides cover to protect business security and confidence. With bespoke, flexible solutions for trade credit and political risk with a strong focus on risk management and good corporate governance, our global covers and localised support gives our clients the freedom to operate in any part of the world.
Michael Gardner
Underwriter - Trade Credit and Political Risk
We know that trade risks are among the most complex, and our A+ rating means we're trusted the world over to really understand them. Our expertise and underwriting capabilities give you the confidence to carry on with trading, knowing you're protected in an ever-changing risk environment. Find out more here.
ENDS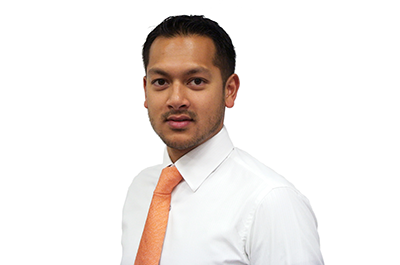 About Markel International: