Markel China's New Direct License explained
17 March 2023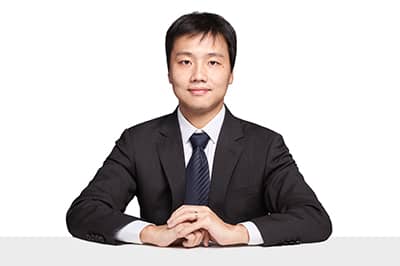 Markel International, Asia
Charlie Zheng, underwriter for marine at Markel China, provides an overview of the organisation's New Direct License product offering and how it will help to support marine operators in China in 2023 and beyond.
The recently established China Direct License for terminal operators' liability (TOL) has been developed in cooperation with the marine industry. This new liability product aims to support the development and growth of inland port and terminal operators. Markel believes this direct license provides a major step forward in our efforts to become the leading ports and terminals liability cover insurer in China.
Marine liability is a key specialty across Markel Asia. In Markel China, the coastal port and terminal liability class represents 50% to 55% of total marine liability business. Since opening our office in Shanghai in 2015, Markel China has established a positive reputation as a specialist insurer, working closely with brokers, cedants, insureds, marine industry bodies, and many other marine experts.
Currently there are a handful of Lloyd's syndicates that underwrite marine liability business in China. Markel has worked with Lloyd's China to enable it to provide capacity on a direct basis, supporting the economically important and fast-developing inland terminal business.
Markel is proud to count amongst our insureds many of China's largest port groups, plus numerous smaller independent port operators. That experience led to our decision to develop a bespoke cover specifically for inland ports and terminals, including along the Yangtze River and other major China waterways and rivers.
The scale of the China market is vast. According to industry publication Lloyd's List 2020, seven out of the top 10 container terminals are from Greater China, and six of them are from Mainland China. Twelve of the larger ports reported aggregate cargo throughput of more than 100 million tonnes annually. Within the inland waterway ports, there are a total of 170,000 berths, which contribute to an estimated 36% of cargo handled in China. However, these ports have a low penetration for terminal operators' liability cover, and their current insurance placement structure is not necessarily adequate or fit for purpose.
Due to a number of factors, including the obvious draw of lower premium, many terminals are using basic public liability policies, leaving themselves exposed to other significant risk factors and potential crippling expenses, such as port/berth blockage, cargo and vessel damage, and legal defence costs. Beyond this, several issues add to risk severity:
Both China maritime law and the judicial decisions of PRC courts do not readily tolerate port/terminal operators attempting to limit their liability in contractual clauses that are available to other marine industries, such as vessel owners/operators and freight forwarders.
Many Chinese Ports – both coastal and inland –

are exposed to CAT risk, in addition to potential property damage and business interruption loss, additional mitigation costs/expenses, and potential loss of reputation.
Properly managing subcontractor risk, including how to properly draft contract terms, offers local ports significant opportunity to limit their liability exposure.
There are some small and mid-scale operators in China that lack sufficient knowledge of risk management, including a high-quality loss prevention culture. At Markel China, our years of experience in this area add significant value – reinforced by our latest insurance product, which has been developed specifically for operators' needs.
We recognise there are sensitivities around the introduction of any new product, especially when it is available as a direct one. It is not our intention to disrupt existing markets, but instead to complement and work with other local direct insurers to ensure their customers have access to a bespoke product and continue receiving unrivalled support.
One of the warmest, most productive relationships we enjoy is with the China Ports and Harbours Association, which has 400 members. In December 2021, we had the pleasure of conducting a training session for its members on port and terminal operators' liability insurance.
At Markel China, we are not only insurers and reinsurers, but also a risk solution provider. We offer strong specialist skills and the capacity required to be a market leader on technical aspects for both clients and cedants. Over time, we intend to obtain direct licenses for more of our products in China.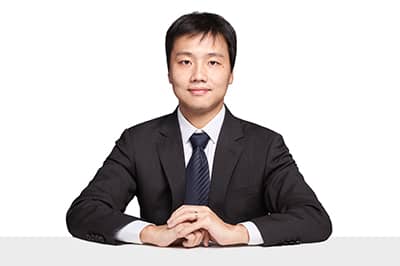 About Markel International: