Making a Smart move
19 July 2021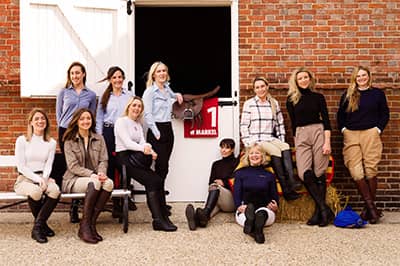 Markel International, London
How Markel International's new Goodwood sponsorship will help to raise the profile of the Smart Works charity and inclusion within the communities it serves.
Markel International has supported local communities and charities for many moons, and despite the challenges posed by Covid-19, this year is no exception. As one of its main sponsorship deals for 2021, the global insurer recently entered into a three-year partnership with the Qatar Goodwood Festival's Magnolia Cup, to not only celebrate the empowerment of women within horseracing, but also to raise the profile of Smart Works – a UK-based charity that supports unemployed women getting into the workforce.
Since it was established in 2013, the charity has been helping to develop women's confidence by providing them with high-quality clothing and training, so that they have all the tools at their disposal to secure that job interview and ultimately, provide a better life for their families. All the garments that Smart Works receive are donated by retailers and individuals, ensuring they end up in the hands of those that really need them.
According to Smart Works, 94% of their clients felt their confidence had 'significantly' increased in securing a job interview after visiting the charity, while 65% of women Smart Works support have managed to secure a job offer within one month. With the charities' continued efforts to transform the lives of thousands of women and their families, the Goodwood sponsorship will aim to raise awareness of this notable charity and reach more women who are in need of support. "Smart Works and Goodwood share a mission to support and empower women across the UK," said Smart Works CEO Kate Stephens. "That is why we're honoured to have been chosen as the 2021 Magnolia Cup charity partner."
She continued: "In the last year the number of women facing unemployment has risen sharply and Smart Works has never been more needed. Funding for our service will help women across the UK to find the confidence to succeed at a crucial moment, get the job and transform their lives."
Since its inception 10 years ago, the Magnolia Cup has gone from strength-to-strength, raising over £1.6 million for charities across the country. In 2019, the last renewal of the race, captured the eyes of the world when Khadijah Mellah galloped to glory up Goodwood's home straight. The 18-year-old won in spectacular fashion just months after sitting on a horse for the first time at the Ebony Horse Club – a club whose main objective is to transform young lives through horses in south London's most disadvantaged communities.
Similarly to the 2019 proceedings, a new set of riders are preparing to engage in the five-and-a-half-furlongs contest down Goodwood's straight, which will be taking place on Ladies' Day (29th July). This year's line-up includes: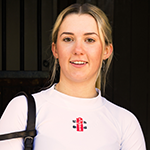 Ella Dettori
Budding event rider, and the daughter of champion flat jockey Frankie Dettori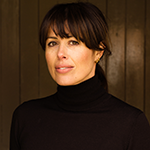 Isabel Spearman
Brand consultant and Smart Works Ambassador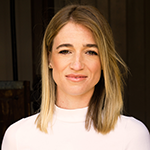 Rachel Stringer
Sports presenter and reporter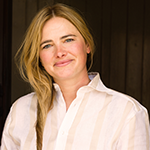 Callie Coles
Writer and influencer, Callie is a mother of Merlin and Bear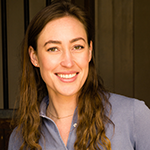 Tatiana Mountbatten
British Dressage Rider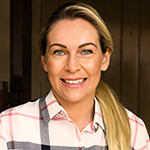 Fiona Litchfield
Royal Military Police, soldier, cyber crime expert and operations manager at the Met Police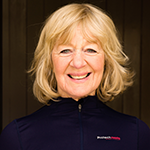 Caroline Miller
West Sussex based property consultant in the UK and France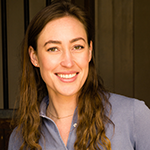 Thea Gosden
Hood - Co-founder at Indigo and Ivy Events and daughter of champion flat racehorse trainer John Gosden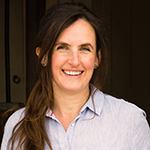 Octavia Pollock
Chief sub-editor of Country Life magazine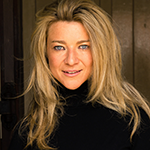 Candida Crawford
Equestrian trainer and freelance rider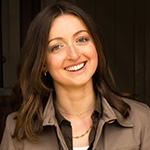 Goose Leigh
Advertising Executive at Tatler specialising in Country Pursuits
As official partner of the Qatar Goodwood Festival, Markel International will also aim to raise awareness of its commitment to creating a more diverse and inclusive organisation. Speaking of the sponsorship, William Stovin, President of Markel International, comments: "Markel has enjoyed a longstanding relationship with Goodwood. The values that the Magnolia Cup is built upon mirror the values that we hold as an organisation, so this partnership seemed like a natural evolution of our relationship with Goodwood."
He added: "We hope that across the next three years we can raise awareness of the importance of inclusion across all industries and the opportunities that it presents, along with being able to support some very worthy causes."
Echoing his statement, Jon Barnett, Racecourse Director at The Goodwood Group, says: "To work with Markel over the next three years is something our whole team can't wait to deliver. I believe this partnership with a brand of provenance like Markel will provide big opportunities for both parties and British horseracing."
He concluded: "Markel has done a great deal of work to address the diversity and inclusion challenges that face the organisation and the wider insurance industry as well as looking at how it can make a more positive impact on the various communities that it is a part of and so, with this alliance, we can look forward to driving the importance of these messages in our sport."
For further information on purchasing tickets and dinner/hospitality enquiries for the Qatar Goodwood Festival, visit Goodwood.com or call 01243 755055 to find out more.
ENDS
About Markel International:
Markel International is a division of Markel Corporation, a US-based holding company trading on the New York Stock Exchange (NYSE: MKL). Markel International writes insurance and reinsurance business through six divisions and through offices across the UK, Europe, Canada and Asia Pacific. Markel International's insuring entities include Syndicate 3000, Markel International Insurance Company Limited and Markel Insurance SE. Find out about our products here.
About the Qatar Goodwood Festival:
The Qatar Goodwood Festival is one of the undisputed highlights of the British Flat racing season.
Synonymous with the sport: the first public race meeting took place at the racecourse in 1802, and over the decades, the meeting has attracted the very best equine athletes including Double Trigger, Ouija Board, Frankel, Midday and Stradivarius to name a few.
Affectionately known as 'Glorious Goodwood', the world-famous five-day festival is a sporting and social occasion like no other, unrivalled style, superb racing and hospitality to savour - it's not to be missed.
The 2021 event takes place from Tuesday 27 July to Saturday 31 July and Qatar continues its generous support of the week.
Tickets, dining and hospitality are now on sale for the Qatar Goodwood Festival, visit Goodwood.com or call 01243 755055 to find out more.
For editorial enquiries please contact: Lucy Snell Goodwood Press Office: 01243 755 000, lucy.snell@goodwood.com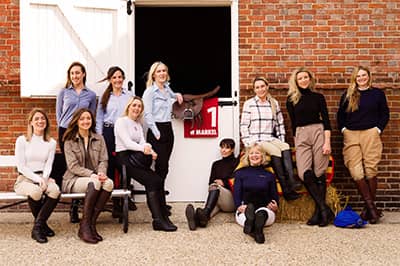 About Markel International: