Hong Kong to Stay Competitive as an International Marine Insurance and Financial Hub
15 September 2020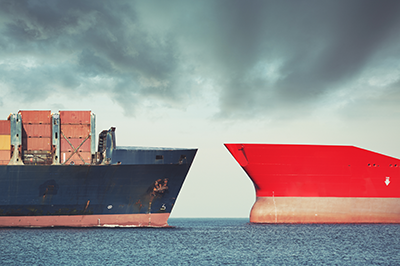 Markel International, Hong Kong
Hong Kong has developed into one of the most important maritime hubs in Asia over the years due to its geographic advantage amidst China's robust economic growth.
In recent years however, its prominent position has increasingly been challenged by other Asian cities.
In the 2020 Xinhua-Baltic International Shipping Centre Development (ISCD) Index, Hong Kong fell out of the top three international maritime centers for the first time, whilst Singapore and Shanghai took first and third places, respectively.
A key question today amongst industry observers is if Hong Kong can remain competitive and retain its position as an international maritime hub.

Hong Kong capital and insurance market remains strong
Hong Kong's capital and insurance markets, which form the basis of the SAR's financial position, have remained strong. The Hang Seng Composite Index rose 9% in 2019, and in the first half of 2020, Hong Kong hosted 54 IPOs with proceeds amounting to US$11.18 billion, up 23% compared to the same period in 2019.
Within the insurance sector, general insurance gross premiums grew by nearly 4% in 2019, followed by a further 10% annualized increase in the first quarter of 2020.

Building economic resilience through insurance
A thriving insurance industry is important to support businesses during times of crises. To allow the insurance and marine sectors to weather the prolonged COVID-19 pandemic-induced economic recession, the Hong Kong SAR government recently unveiled a number of tax incentives.
On 15th July 2020, the Legislative Council passed a bill to reduce corporate tax rate by 50% for all general reinsurance business of direct insurers and certain insurance brokerages. This new tax concession is expected to be effective by the end of 2020 or early 2021, and aims to facilitate the development of the marine and specialty risk insurance businesses of Hong Kong.
This would foster the insurance industry's competitiveness in benefitting from major geographic industry trends, including those from the Belt and Road Initiative ("BRI") and the Greater Bay Area in Southern China.

BRIEF Broadens Its Talent Pool and Network
In the past decade, China's marine insurance market has expanded to become one of the world's largest markets for cargo and marine hull insurance.
The opportunities brought by BRI and the Greater Bay Area development initiatives have driven international insurers to set up offices in Hong Kong to expand their presence in the Greater Bay Area encompassing both Hong Kong and China.
During COVID-19, the Belt and Road Insurance Exchange Facilitation (BRIEF) launched by the Hong Kong Insurance Authority ("IA") continued to pull together key industry players to co-ordinate and partner together to capture business opportunities from BRI.
To date, 42 members have joined the platform with the International Union of Marine Insurance (IUMI) Asia Hub becoming a member this May. The knowledge and network brought by IUMI will facilitate the growth of local talents in the region.
BRIEF has also grown its capability to bring new collaboration opportunities for insurers across different cities in China. Currently, a large part of this sizeable premium growth is coming from the domestic seaborn trading segment, including inland water shipping. In May, IA signed a Memorandum of Understanding (MOU) with the Chengdu Municipal Financial Regulatory Bureau.
As the capital city of the Sichuan province, Chengdu is also a central hub for freight traffic between China and Europe. Through the MOU, foreign insurers can tap into the growing opportunities in inland waterway transport, logistics and infrastructure, and rail freight risk management. Furthermore, insurers can look to gain from BRI developments in China's largest inland port city Chongqing, another neighbouring provincial city that is also strategically located on the new Silk Road and the economic belt of the Yangtze River.

Capturing Growth Opportunities
To pursue growth opportunities, Markel earlier this year strengthened its marine specialty team in Hong Kong to offer a full range of marine coverage including hull and war, marine liability, cargo, energy, and terrorism risks.
Looking back to the 1970s, Hong Kong has successfully weathered numerous challenges to become the pre-eminent international finance hub it is today.
Despite the current economic uncertainties, Hong Kong's well-established financial and legal systems built over decades, as well as the diverse talent pool gives it a strong foundation to weather and recover from recent changes.
Buoyed by the rising tide of BRI and Greater Bay Area development, industry practitioners are confident that Hong Kong will again like before regaining its footing and global competitiveness as an international maritime center.
ENDS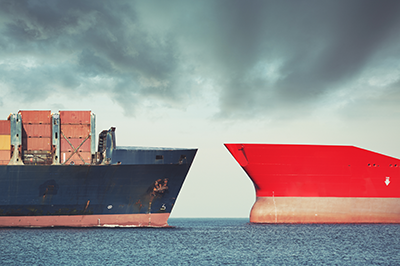 About Markel International: