Getting to know Thomas Upton
11 June 2021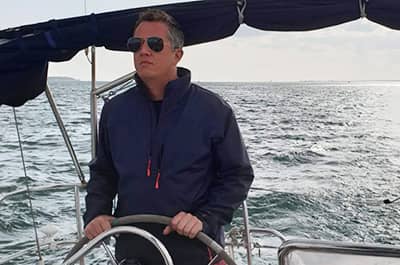 Markel International, London
Getting to know Thomas Upton, energy, liability and terrorism claims manager. Thomas tells us about his first job, what's on his bucket list and the advice he'd give to his younger self. See the full interview below.
How would you describe your job to a class of five-year-olds?
When things go bang, we try work out why it happened and how much it is going to cost to repair. When you see something happen on the news to an oil rig or a terrorist attack, that is likely insured in one way or another, and my first job is to work out if we are on it, and if so, what we need to do next.
What was your first job?
I have had a few weird and wonderful jobs, however my first permanent job was working as a travel agent, specialising in SCUBA diving holidays and African trips.
What do you love most about your job?
The variety and the challenge. Being on the claims side, you see what happens when it goes wrong, and notwithstanding the cliché, no two claims are the same. Doing this role, I have had to develop an in depth understanding of a variety of industries, ranging from the legal nuances of chartering vessels in the shipping industry, to the technical methods of drilling oil and gas wells, the equipment involved, and what causes things to go wrong and blow outs to occur. Also, dealing with different cultures and jurisdictions I find incredibly interesting, especially with some of the technical legal arguments that go on in the USA.
What is one thing on the very top of your bucket list?
I would love to properly travel the world and really experience the variety of cultures, not from a touristy perspective, but just be being there. The idea of just driving without a plan in mind is incredibly attractive. When I was younger the idea of the Mongol rally was high up there, however the idea of doing it with hundreds of others detracted from it.
If you could give a piece of advice to your younger self, what would it be?
Follow your heart and worry about the practicalities later. Don't miss out on opportunities because it doesn't add up or fit in perfectly, there is always a solution, but you won't always find it until you have to.
What's the most interesting place you've ever visited?
So far…India. This was the best place that I never had the urge to go to. I have been lucky enough to go twice now, but prior to my first trip, it wasn't even in the top 10 list of countries I wanted to visit next. However, upon finding myself there, I thoroughly enjoyed every moment. It is one of the most incredible countries with such variety between the regions. Still one of my best meals / experiences ever was a truck stop restaurant in the middle of nowhere near Bhavnagar, Gujarat where we sat on canvas beds and were served some of the best (vegetarian) curry I've ever had.
How do you help give clients the confidence and freedom to perform at their best?
Being on the claims side of the fence, we generally get involved with our clients when they're at their most vulnerable. Usually we meet the clients when they have suffered a loss and their business cannot perform as it once did. Our priority is to try to ensure that they can do everything they need to get back up and running without having to worry about insurance. We aim work with loss adjusters that we trust to get the information without getting in the way, and once we can ascertain at least a portion of the loss the customer has suffered, we will try to work with them to see if any interim payment would be helpful, if appropriate. One of the things that has become apparent since working at Markel is that if it is possible for the claims team to build a relationship with the clients ahead of any loss then the whole claims process goes much smoother.
Thomas Upton
Claims Manager – Energy, Liability and Terrorism
Our claims service is award-winning. We understand that claiming for a loss can be difficult, particularly in uncertain times, and so we make the process as fair and easy as it can be. We want to give you and your business the confidence to keep going whatever happens, so our highly experienced claims specialists are here to help. Click here to find out more.
ENDS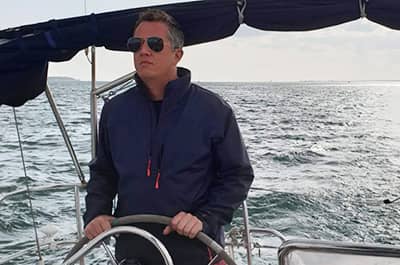 About Markel International: