Getting to know Joe Diss
31 March 2021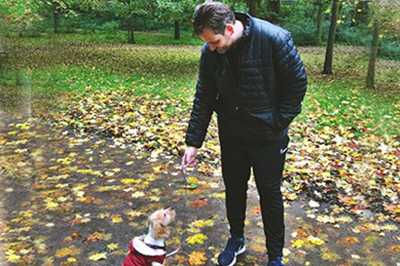 Markel International, London

What skills have you found vital to your job?
The main one is problem solving. Everything we do in the Portfolio Development & Support team (PDS) is from scratch so we have to work out the process ourselves and we'll always hit a few snags along the way!
What was your first job?
I was a scaffolder for a few months until winter came and I decided I'd rather work indoors!
What do you love most about your job?
Definitely the people. A lot of my closest friends work at Markel and in the market in general.

What led you to this career?
I took a temp job at Amlin to earn some money while I figured out what I wanted to do and decided I quite liked it.
What is one thing on the very top of your bucket list?
I think it'd have to be a safari or seeing the orangutans in Borneo. I wouldn't mind seeing England win the world cup…
Most used phrase of 2020
We got a puppy during 2020 so probably 'Teddy, No!'
What was the first album that you ever bought?
I definitely didn't buy it myself but I seem to remember getting an Avril Lavigne album for a birthday and having to pretend to be excited about it.

What is unique about your product line or team?
Portfolio Development & Support is a great team to be in to learn about all of the different functions at Markel. Everyone in the team's roles are completely different so we cover almost the entire business in one way or another.
Joe Diss
Claims Data, Analytics and Insights for the Portfolio Development & Support team
Our claims service is award-winning. We understand that claiming for a loss can be difficult, particularly in uncertain times, and so we make the process as fair and easy as it can be. We want to give you and your business the confidence to keep going whatever happens, so our highly experienced claims specialists are here to help. Click here to find out more.
ENDS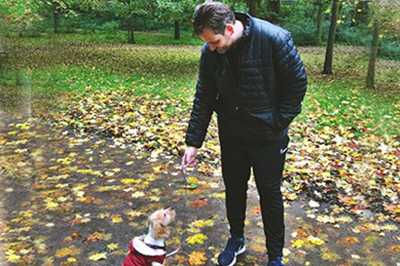 About Markel International: