Getting to know Danielle Yu
27 May 2021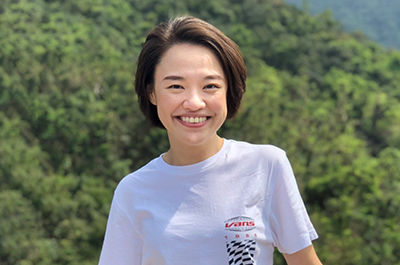 Markel International, London
Meet Danielle Yu, marine underwriter in Singapore. Danielle tells us about how she stays productive whilst working virtually, the most interesting place she's ever visited, and her top tip for mental health and wellbeing. See the below interview.
How do you stay productive and motivated working virtually?
Well, in HK and Singapore, we got the luxury for working in the office and catching up with brokers in real life for the past 6 months. Hence, when it is possible to work in the office, it is always very motivated. I like to schedule regular catch-ups (online or physical) with brokers; it is helpful to keep me on track.
Meanwhile, daily "downtime" is helpful to keep my brainpower recharged.
What was your first job?
I was a marine underwriter in Ace Taiwan for 5 years; it was a good learning curve and a starting point for a marine underwriter.
What led you to this career?
I majored in risk management and actuary. It was not a very popular major in Taiwan in early 2000s; hence, I got several job offers from various General Insurance Companies. I chose to a marine underwriter for Ace.
How do you / team approach challenges with an optimistic nature?
There are 6 marine underwriters located in 3 different cities in our team. We learn from each other and try to understand each other's perspectives toward challenges. Most of the time, I find it very enjoyable.
What is the biggest challenge your industry is facing at the moment?
From my personal perspective, it is to understand how the shipping industry, the insureds, is evolving during and after COVID. There are so many moving parts in such a unprecedented time; even though I feel excited about it.
How would you describe your job to a class of five-year-olds?
This is a bit challenging. Let me try. My job is to make sure the goods which your parents buy for you are in good condition when they are on their way to your doorstep. If something bad happened to the goods, my job is to make sure your parents won't suffer a loss.

Most used phrase of 2020
Stay cheerful and faithful. We will be fine.
What's the most interesting place you've ever visited?
It is called Orchid Island in Taiwan. It is a small volcanic island off the south-east of Taiwan. I enjoyed the coral reefs, beautiful coastline views and the indigenous tribe life-style there for a month. It is the first time when I realized "less is more".
What is the one thing that people would find surprising about you?
I'm a Taiwanese who speaks Cantonese fluently; this usually surprises my colleagues and brokers. I find it interesting.
Are you an early bird or a night owl?
Early Bird!!!
Do you have any top tips that have helped to improve your mental health and wellbeing?
Daily downtime, brisk walking and meditation. As an early bird, I have brisk walking in the morning.
If you could give a piece of advice to your younger self, what would it be?
Develop a work-out routine please!!!

Give an example of where you have demonstrated an understanding of your customers' needs.
I would say I always like to ensure I'm reviewing each business, risk or enquiry on its own merits. Rating models, benchmarks and tech rate all help. Whereas it is more important to assess each client from who they are, what they do and how they do. Hence, I would try to talk to brokers for each enquiry received.
Danielle Yu
Marine Liability Underwriter - Singapore
Our marine business is trusted for its coverage, the knowledge of our underwriting team and our award-winning claims service. We cover a wide variety of classes offering a range of products to suit your business. Click here to find out more.
ENDS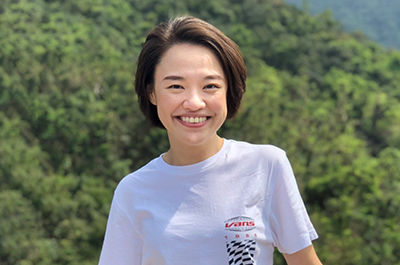 About Markel International: