Getting to know Crystal Dsouza
29 April 2021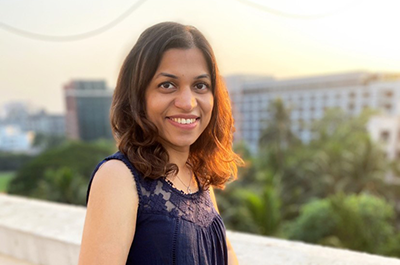 Markel International, Dubai
Meet Crystal Dsouza, underwriter for trade credit & political risk based in Dubai. Crystal tell us about what energizes her at work, what she loves most about her job and top tips that have helped to improve her mental health and wellbeing. See the interview below;
Do you love working from home or would you rather be in the office? Is there a balance of both that you like best?
After a year of being in and out of lockdown I definitely missed human interaction and hence, I would like to spend a majority of my time working from the office as the work place offers a socially creative environment to work in. I like bouncing off ideas with other colleagues and getting feedback, having impromptu face- to- face conversations along with a cup of tea or coffee. Also, some days at work can be stressful but at the end of it these are always interconnected with a bit of laughter and fun amongst the team thereby helping me keep my sanity.
For someone joining the market now, what advice would you give them.
Work is a big part of everyone's life and therefore, I would always say 'do what you love and love what you do'
What energizes you at work?
To me a great work environment plays an important role and has an impact on productivity. When you are a part of a collaborative work culture you are often upbeat and this is an impetus to innovate and try new things. I am fortunate enough to be a part of a global team that is fun loving, works together and supports each other and geographical distance has never been a barrier thus, inspiring me to be better at what I do.
What was your first job?
I graduated with a Bachelor's degree in Commerce and always wanted to work for a bank and explore opportunities. Through a campus placement I landed up with my first job at J.P. Morgan Chase Bank in India as an Operations Executive in the Trade Finance team.
What do you love most about your job?
I am always surprised with something new and different each day and this motivates me to think out of the box and pushes me out of my comfort zone. Also, globally as a team we have a collaborative and supportive mindset and this fosters a sense of belonging which keeps me going and is unique to Markel.

Describe yourself in three words.
Fun loving, go getter and talkative (for the ones who know me know I love to talk).
What is one thing on the very top of your bucket list?
As a child I have always liked to watch the sky by night and would like to see northern lights someday to experience the unbelievable colours that move across the Arctic sky.
What has been your most used phrase of 2020?
2020 is a unique leap year. It had 29 days in February, 300 days in March and 5 years in April.
Do you have any top tips that have helped to improve your mental health and wellbeing?
Focus on doing your best each day and don't stress on matters outside of your control.
How do you help give clients the confidence and freedom to perform at their best?
Markel strongly values relationships and believes working in partnership with its clients. We offer a wide range of bespoke solutions that is tailored to suit the business needs of our clients coupled with our 'one team' approach and commitment to the region to empower teams with additional support, skills and knowledge of experienced Underwriters from across the regions gives clients the confidence to do what they do the best.
Crystal Dsouza
Underwriter - Trade Credit & Political Risk, Dubai
Our trade credit, political risk and surety team offers deep knowledge of commercial counterparty and country risks across a wide variety of trade sectors and markets. We know that trade risks are among the most complex, and our A+ rating means we're trusted the world over to really understand them. Click here to view our TCPRS Products.
ENDS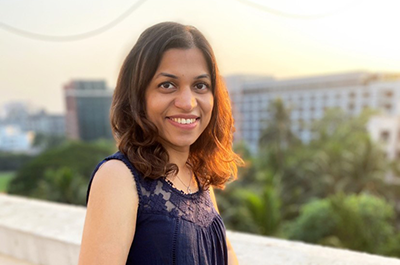 About Markel International: