Getting to know Bhavik Desai
19 August 2021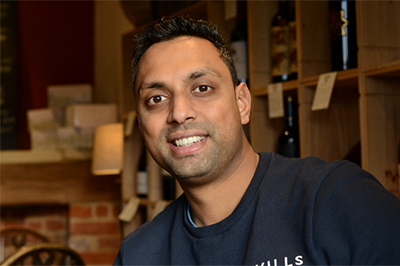 Markel International, London
Meet Bhavik Desai, senior underwriter and head of professional indemnity & technology, media and telecommunications. Bhavik tells us about his top tips for combating distractions working from home, his favourite book and best advice for someone new to the market. See the interview below.
What's your number one tip for combatting distractions when working from home?
Embrace being at home, its far better to give your kids less time but your full attention rather than more time but half your attention. Therefore work flexibly and find a routine that works for you. Failing that I have found a locked door to be particularly effective!
What is the biggest challenge your industry is facing at the moment?
Technology, both from how we embrace technology and how technology is impacting the risk environment. We are living in an increasingly connected world and our reliance on technology is increasing daily. Technology has been proven to reduce risk but also to create new systemic risks. Global supply chains are wholly reliant on connected technology and the cyber threat environment is changing rapidly. This risks are difficult to quantify and presents a significant challenge to the industry.
On the flip side changing risk environments create opportunity to develop product which is something the London market excels at and therefore I am confident as a industry we will rise to the challenge.
For someone joining the market now, what advice would you give them.
Patience. Our careers are long but the decisions made in the first 5 years will impact the next 25. Therefore think longer term. Align yourself in a company that offers excellent training, an entrepreneurial outlook, broad risk appetite and the ability to build your market profile. These were the key attributes which attracted me to Markel 8 years ago.

What do you love most about your job?
People. I work with some great people both at Markel and in the wider market. People bring variety and this what makes for a diversity and stimulating working environment.
What is the best book you have ever read?
Life of PI by Yann Martel. Gripping for start to finish.
Describe yourself in three words.
According to my wife – tall, dark and unhelpful!
What languages do you know how to speak or are there any language would you like to be fluent in?
English and Gujarati (badly). I like to learn to read and write Gujarati
What is the most inspirational thing someone has said to you or your most inspiring quote?
Instead of buying your children all the things you never had, you should teach them all the things you were never taught. Material wears out but knowledge stays. – Bruce Lee
If you could instantly master one skill or activity, what would it be and why?
DIY, there's something quite satisfying about DIY and admiring a job done well. The job done well is the part I struggle with!
Bhavik Desai
Senior Underwriter and Head of Professional Indemnity & TMT
Our technology and media team specialise in media, film, television, patent / intellectual property insurance, as well as information technology, telecommunications, and cyber / privacy risks. Our Comtech product provides modular cover for clients in the technology and telecommunications field, and our cyber product (available as a stand alone or an extension to other Markel products) is targeted at virtually all industries and provides both third-party and first-party cover. Click here to find out more.

ENDS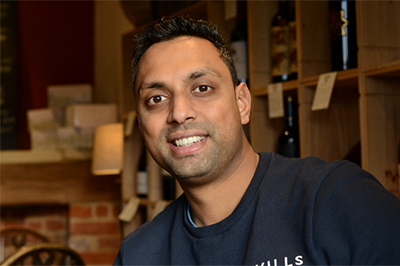 About Markel International: