Getting to know Anuj Amar
24 June 2021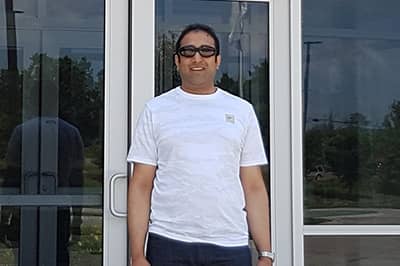 Markel International, London

Meet Anuj Amar, wholesale governance and oversight lead in the portfolio development and support team. Anuj tells us how he stays productive working from home, his advice for those joining the market, and what's on his bucket list! See the below interview.
How do you stay productive and motivated working virtually?
I joined Markel International in January whilst we were still in one of the lockdowns. In order to stay productive and keep motivated whilst working remotely, my approach has been to keep a routine similar to if I was going to the office. I wake up, get ready and then go downstairs where I have segmented an area of my dining room and turned it into a mini-office. This allows me to have work calls and meetings whilst in a comfortable and neutral setting.
How would you describe your job to a class of five-year-olds?
I would describe my job to a class of five-year olds as being the person who: works with others to help to get things done and to make sure that rules are followed so that there is a good result.
For someone joining the market now, what advice would you give them.
If someone was thinking of joining the insurance industry now, I would actively encourage them. An insurance company works like a utility company rather than other financial services organisations in that there is less volatility. That is to say, things are fairly stable during the peaks and troughs in economic cycles. Yes, there are challenges with new entrants in the insurance market and the need to keep up with technological developments. However, this makes for a more exciting period of time. My main advice would be to focus on keeping skills and knowledge updated – progressing with qualifications from the Chartered Insurance Institute (CII) is one of the best ways of achieving this outcome.
What's your favourite excel shortcut?
My favourite Excel shortcut is Alt + D + F + S. This allows any filtered entries within a spreadsheet to be cleared and takes you to the full listing (without losing the filters).
Describe yourself in three words.
Friendly, logical and detailed.
What is the most inspirational thing someone has said to you or your most inspiring quote?
I recall being at a dinner event in Westminster a few years ago and someone was saying that: it is not the big things in life which do not work out that we regret most but those big things in life that we did not even try.
What is one thing on the very top of your bucket list?
Travelling. I have been to many countries, mostly in Europe, and would like to do more travelling around the world – particularly in Asia and South America.
Are you an early bird or a night owl?
Perhaps like a bird, this seems to vary for me with the seasons and daylight hours. In the summer months I prefer to get up early and work on tasks and activities and often continue until late, whilst in the winter months I prefer to start and finish on time.
Describe your team in one word.
Fantastic and collaborative. Sorry that is two words.

Anuj Amar
Wholesale Governance and Oversight Lead - Portfolio Development and Support
ENDS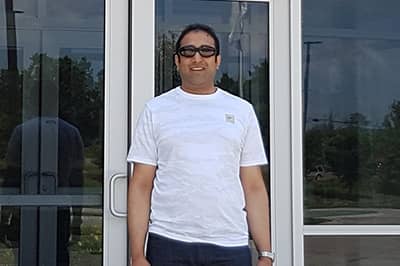 About Markel International: