Getting to know Anirudh Singh
09 April 2021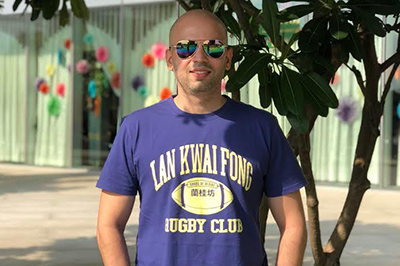 Markel International, India
We spoke to Anirudh Singh, Chief Underwriting Officer based in India. Anirudh tells us about his first job, what he loves most about his role and what's unique about his product line and team. See the interview below;

What do you love most about your job?
The variability of my job gets me going. Markel India is the new 'kid on the block' which means that no two days seem alike. The team here works in a collaborative environment and shares the same vision for the future.
What was your first job?
My first job was as a management trainee at the Allianz Joint Venture in India (Bajaj Allianz). I had seen Allianz sponsor Formula 1 racing which I followed closely and thought that this might be a good place to work!
What tips would you give to new joiners?
I would ask them to smile and ask questions. To be an expert at what you do, you must have a thirst to learn which only comes from asking questions.
Do you have a hobby?
Every Indian has cricket as a hobby and I am no exception. I play some cricket whenever I get a chance. I follow football extensively and in the English Premier League, Manchester United are my favourite.

What's the most interesting place you've ever visited?
I loved my trek to Mount Vesuvius. It is a great nature trail with wild flowers and birds. It offers a superb view of the crater.
If you had to sum up your team in one word, what would it be?
Focused. The team is focussed on making Markel India a reputed and leading specialty reinsurer in the market.
What is unique about your product line or team?
Markel India is a young start-up. The average time spent by the team members in Markel is less than 2 years. The team is very enthusiastic about the opportunity to carve a niche for themselves not only within Markel but locally within the Indian market.


Anirudh Singh
Chief Underwriting Officer - India

With our dedicated and knowledgeable teams working on the ground in Singapore, Hong Kong, Kuala Lumpur, Mumbai, Shanghai and Dubai, we can provide you and your business with the local support and expertise you need, giving you the freedom to stay one step ahead in these rapidly changing markets. Click here for more information.
ENDS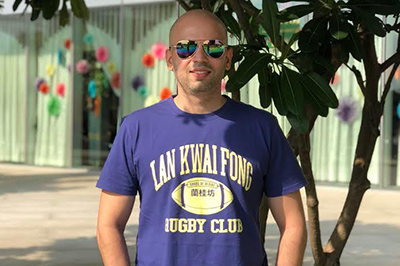 About Markel International: