Divisional leaders question of the quarter
26 April 2021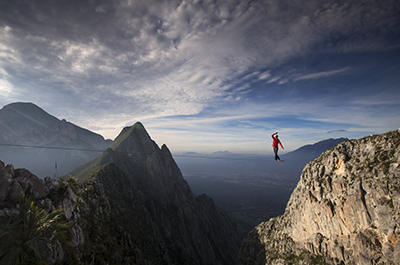 Markel International, London
In this edition of Markel Matters, we spoke to our business about risk management and claims. Here's what some of the senior leaders had to say…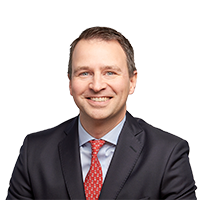 Rohan Davies - Divisional Managing Director, Energy

Are there any particular loss trends you're seeing in your class?

We have just invested in a new claims database where we have structured data on all our claims, going back 8 years. This has given us a truly unique insight into the claims that our assureds are experiencing and how the claims trends are evolving as the years have progressed. It is clear from the onshore exposures we have that attritional loss experience, due to machinery breakdown, is improving. This is partly driven by an increase in newer assets, following the recent growth in shale in the US, but also from an overall improvement in risk management that we see from the operators.

However, claims are increasing from the so-called non-modelled perils of severe convective storms, wildfires and floods and this is being driven by both increased frequency and severity of these events, but also by increased schedule sizes and growth in the onshore energy industry over the past decade.

What risk management recommendations would you give to clients?

Our clients always demonstrate the very best in class risk management procedures. Where there is exposure to risk we like to have open and constructive conversations around risk mitigation. We have an engineer with over 4 decades in the oil and gas industry and we enjoy talking to our clients about risk and asking questions about their risk management. The more information we have to inform our risk selection and pricing, the more we can deliver competitively priced products.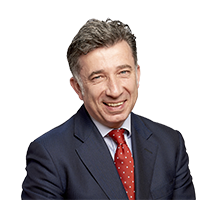 David Sawyer - Divisional Managing Director, Professional and Financial Risks

Are there any particular loss trends you're seeing in your class?

Interesting question! If you had asked me a year ago, I would have said we would have seen a frequency of claims coming in as a result of the economic downturn affecting our professional service firms, but this is just not the case. Government intervention has kept economies going and we are actually seeing a strong stable performance from this sector with a normal claim pattern.

We are seeing an increase in severity of events in the Directors and Officers (D&O) arena. With broad coverage, thin rates and a deteriorating risk environment, this was a recipe for poor market performance, which is now coming home to roost. Thankfully, Markel International had taken a cautious approach towards the soft market, around coverage expansion and rating levels (not to say we have missed everything) and so, we are now well positioned to grow and take advantage, as coverage contracts and rates materially harden.

What risk management recommendations would you give to clients?

Seek third party advice and validation, either from your broker or an external consultant. Understand what your peers are doing around risk and get guidance from your professional body.
Finally, remember risk management is an evolving challenge and your organisations should constantly be assessing the risks to your business and adapting working practices. The job is never done!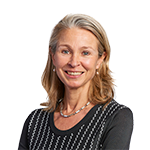 Juliet Redfern - Divisional Managing Director, Equine and Livestock

Are there any particular trends you're seeing in your class?

As most of us are all aware, the bloodstock insurance market took a battering over the last few years, which has left insurers in need of profit to ensure sustainability for this market in the years ahead. Markel International appreciates bloodstock is a non-compulsory class of insurance and that self-insurance has always been our biggest competitor. With that said, it's been gratifying to see that higher rates were sold in 2020 and again more significantly into 2021, and not just on loss making business, which is just what the market needs to get us back into profitability and provide assurances to all the syndicates and companies that write bloodstock. This class can again provide some stability amongst all the other more volatile classes that make up a company's balance sheet.

Following the above, I would like to thank all our brokers and agents who have helped get the message across to clients as to where our market is at and needs to be. The future is brighter for your and our efforts to improve profitability and make sure bloodstock insurance is here for the long run.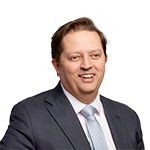 Carl Titterton - Divisional Managing Director, Trade Credit, Political Risk and Surety

Are there any particular loss trends you're seeing in your class?

Trade credit losses have been more benign through H2 2020 and Q1 2021 than initially forecasted. This is due to a mixture of government support for industry through C19 and the ability of many sectors to successfully adapt to the constraints of the operating environment. That said, high levels of uncertainty remain as we approach the end of lockdown and government support is scaled back as such we remain cautious in our outlook.

What risk management recommendations would you give to clients?

Invest in your credit risk and accounts receivables management functions – be it through training, acquisition of talent and development of systems and data management. Having fully developed in-house capability is the best defence to credit risk.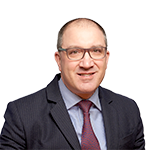 Chris Fenn - Divisional Managing Director, Marine

Are there any particular loss trends you're seeing in your class?

Our Marine classes cover Cargo, Hull, Marine Liability (including Ports & Terminals, Marine Trades and our Galleon products), Specie, Terrorism and War so we monitor claims trends across the Marine spectrum.

We continue to see natural peril and fire physical damage losses, more tank coating losses related to chemical tankers, a growing number of silo losses due to fire and collapse, an increase in strikes, riots and civil commotions type claims arising from Black Lives Matter protests, political movements in Latin America and Asia and Covid-19 lockdown protests and increasing piracy in the Gulf of Guinea.

Additionally, we are seeing elevated claims inflation and the pandemic causing claims handling and salvage complications that can increase claims handling costs.

What risk management recommendations would you give to clients?

We suggest continuous monitoring and enhancement of organisational risk management protocols/procedures (eg, procedure manuals, training, regular meetings, internal and external surveys and a wider industry lessons learned focus).

We advise regular contract reviews/scrutiny by both in-house and recognised external industry lawyers to ensure contractual agreements are both up-to-date with the current environment and designed to best protect insureds by wider lawyer scrutiny/input.

We recommend regular risk management, risk engineering, cyber protection, property and security surveys for all types of clients operating in the marine sector.

We advise that a post loss crisis management plan should be in place and we retain expert consultant services that our clients can access as and when required.
Scott Bailey - Divisional Managing Director, Cyber

Are there any particular loss trends you're seeing in your class?

This is probably no surprise to most cyber brokers, but ransomware is a loss trend which has caused concern over the past 12-18 months. The good news is that some other types of cyber-attack have dropped away, but the bad news is that threat actors are seemingly finding ransomware more lucrative and hence have diverted their efforts to this type of attack.

At the time of writing this note, we are watching closely as CNA Hardy appear to be the latest victim. Nobody is immune, and the sophistication of some of the threat actors is daunting at times. And finally, no matter how advanced your cyber defences are, a single loose click on an email can bypass it all.
Listen to your cyber insurers, and take note of the questions they are asking you. Virtually every cyber insurer now utilises a supplementary ransomware application form to really understand a client's risk management in this key area. But clients can learn a lot from this – "Why are insurers asking about offline backups? We have it all automated in the cloud, and super-efficient now" is a phrase I recently heard, and that client was understandably questioning why they should revert to a system of offline backups that they moved on from many years ago.

Cyber insurers learn from every single claim they receive, how to potentially avoid it happening to their next insured client – so clients really should take value from that sentiment – it's like having a partner with 1,000%+ more experience in handling cyber incidents than even the most experienced chief technology officer (CTO)/chief information security officer (CISO). Why wouldn't you want to take that advice? We're here to help!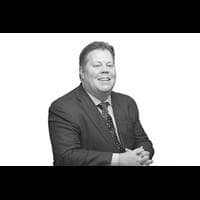 Chris O'Shea - Claims Director

What makes claims handling different at Markel?

We have recently completed our annual Net Promoter Score (NPS) survey for claims. Your feedback is very important to us as it helps to understand the value and performance of our teams, and identify areas of opportunity. It was really encouraging to hear that overall we were commended on our professionalism, communication, speed of service and always having a proactive approach.

When claims arise, clients need to feel supported and understood, and their claim needs to be handled effectively and with care. Our major trading partners play an important role in the process and we always look to build on relationships and work with them when difficult matters arise. We are proud of the team at Markel International who use their depth of expertise and understanding to provide a flexible and thoughtful approach to handling claims.
Our claims service is award-winning. We understand that claiming for a loss can be difficult, particularly in uncertain times, and so we make the process as fair and easy as it can be. We want to give you and your business the confidence to keep going whatever happens, so our highly experienced claims specialists are here to help. Click here to find out more.

ENDS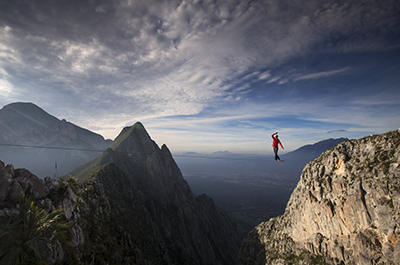 About Markel International: