Dealing with systemic risk and catastrophic events
26 April 2021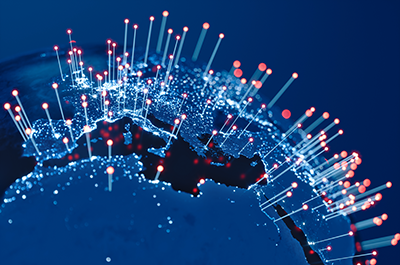 Markel International, London
James Hastings, managing director of wholesale and Nick Line, chief underwriting officer at Markel International, explain how they've helped to develop our businesses' approach to protect the organisation and its policyholders from systemic risks and catastrophic events. See below.
Systemic risks are, by their nature, difficult to identify. Even once they're identified, understanding their size and frequency and their effects across an entire insurance portfolio is a painstaking exercise filled with assumptions and predictions. And yet, it is precisely these events, rather than the regular losses that occur from day-to-day, that separate the well-capitalised and prudently-run insurance companies from the rest. And of course, it is at times like these that customers need the most, and the most reliable, protection. These events can trigger financial and corporate instability and sometimes collapse.
A prime example of this was the 2008 Financial Crisis, which devastated economies and left millions of people out of employment, following a downturn in the US housing market, which spread globally through linkages in the global financial system. As a result, banks stopped lending and incurred large losses, whilst relying on governments to provide financial support to help them avoid bankruptcy.
More recently, the coronavirus pandemic is a systemic risk that has significantly impacted people both personally and financially. By January 2021, $14 trillion of fiscal support had been injected into the global economy by governments and banks to protect people's lives and livelihoods, according to the IMF. However, the negative repercussions of the pandemic have left many countries in a financial deficit – one which is likely to take years to recover from.
Akin to other businesses at this difficult time, Markel International has and continues to remain agile and resilient by adapting its products and services to meet the needs of its broker community and policyholders. The effects of the pandemic, coupled with the increasing awareness of climate change and cyber-attacks, have led the company to further evolve its approach to understanding how to address the threats posed by systemic risks and catastrophic events.
James Hastings, managing director of wholesale at Markel International, and the organisation's chief underwriting officer, Nick Line, are two of the company's senior leaders who are actively involved. Having both worked in the insurance industry for some time, both have seen their fair share of the surprises that natural and man-made risks have to offer. Whilst processes to identify systematic risks have been in place for many years at Markel, their desire is to bring this awareness to the front line and to the forefront of underwriters' minds.
"In light of recent events, the business has been considering how it covers and responds to catastrophic events. The business needs to take on a proportionate amount of risk and then manage that in a way that is effective for our customers", James elaborated: "We have also been considering new and innovative products via both internal processes and market forums such as Lloyd's Lab and their Production Innovation Facility."
Recently, Nick and James, together with their other senior management teams, have introduced enhanced controls and checks as well as training to identify and mitigate these risks as much as possible. This has involved carrying out further and more extensive scenario planning with their respective teams and underwriters. The aim is to identify risks that could emerge, estimate their potential effects and decide how best to protect both the company and its customers' assets if such risks are realised.
For additional support, "we have an emerging risks group which conducts an annual survey" said James. "The survey asks all underwriting teams what the impact would be on their portfolios of a long list of systemic risks and trends. The list includes robotics, solar storms, a failed new drug and so on. We then ask what we should be considering in our coverage and policy wordings and whether additional modelling or reinsurance is needed," he added.
Nick and James emphasise the role of training in their new approach. They have arranged for a guest lecturer to present to the company's underwriting teams on systemic risks and exposures. This will be backed up by a series of smaller group training sessions. This initiative, Nick says, will encourage underwriters to put on their 'risk hats' and dedicate time to thinking about these risks, discussing them more regularly with their colleagues, and understanding how they could affect their portfolios. Nick elaborated: "Essentially, we will create a meeting space where people can talk openly about potential risks without being regarded as doomsayers. Discussing risks and how we mitigate them must be seen as making a positive contribution to the company's operations."
With the increase in natural disasters, climate change and cyber-attacks, Nick and James agree that there has never been a more prominent time for businesses to ensure they have the correct processes and policies in place to protect themselves and their customers against future threats. "It is important for organisations to think about all the risks that could affect their businesses and the actual impact they could have on them," James explained. "Scenario planning, testing and speaking to your brokers about those risks is a good place to start. As an additional benefit we may identify new opportunities and products for transferring emerging risks into the market."
Sharing some advice for policyholders, Nick said: "the key is to get a well-structured insurance policy from a company that is sufficiently robust. Insurance customers must ensure that they understand the policy they have bought and make sure it provides the cover they need. In these uncertain times it is essential to use a company with a strong balance sheet as well as an excellent reputation for handling claims quickly and fairly. We believe Markel scores highly on both counts," he concluded.
James Hastings - Managing director, wholesale
Nick Line - Chief underwriting officer
Find out more about our products and services here.
ENDS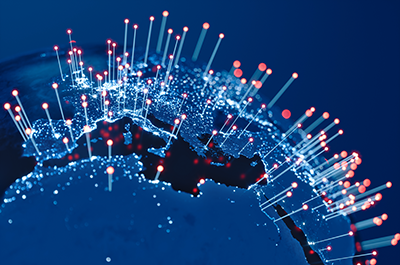 About Markel International: