Build the future: Poppy Allen apprenticeship story
12 February 2021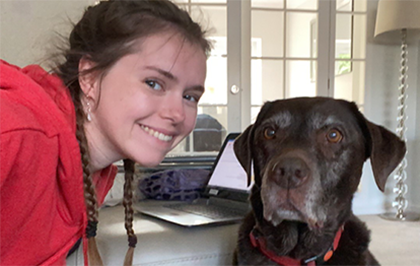 Markel International, London
What do you enjoy most about your role?
Definitely the team that I work with. Everyone was so welcoming when I started and there wasn't a single moment where I was made to feel like an outsider. Ever since day 1 I have been included in everything and always feel comfortable asking questions if I don't understand and I am always given the opportunity to learn. Even though I would prefer to be spending time in the office and seeing my team in person, I have still been able to talk to them every day while having the added bonus of working in my pyjamas! There's always a silver lining.


What attracted you to the insurance industry?
It was mainly the apprenticeship scheme that interested me and the options for HR were very limited, the insurance market was the biggest provider for HR apprenticeships, especially at the time I applied. I originally studied law at university but very soon after I started I realised that it wasn't the right fit for me. For me, university was a very lonely place so I knew it was important for me to chose an apprenticeship in an industry where I would be around people every day. It just so happened that Markel was offering exactly what I wanted, it was perfect!

What advice would you give to someone considering an apprenticeship at Markel?
Do it!! No matter which team you become a part of, you will enjoy it so much. Many apprentices join straight after leaving school so it can be quite a shock as it's a completely different environment to what you've been used to but you will find that you will have so much support and will love every minute. It was definitely the best decision I ever made, I believe that apprenticeships are definitely the way forward – university isn't the only option anymore.

Describe your Markel experience in 3 words.
Rewarding, Entertaining, Fulfilling.
What is something that's surprised you about your role? / something that you didn't expect?
I didn't expect to enjoy every day. This is my first job and I started when I was 18, so I honestly wasn't sure what to expect, but I definitely didn't expect to join a company where the culture is so friendly and where you feel comfortable reaching out to anyone, no matter what team they're in. Before I started at Markel, I would have described myself as a shy and quiet individual but since I've joined that description has completely changed and anyone who knows me would agree. After starting my role I feel like I've really been able to come out of my shell and my confidence has grown so much. This has come from being thrown in at the deep end and putting myself out of my comfort zone as well as having such a supportive team.

What is the biggest challenge you've faced in your role?
The pandemic, for sure. It's been difficult for everyone but it took a long time to adjust to working virtually while still learning the ins and outs of a job. It was strange not being able to just turn to the person next to me in the office to ask a question. However, it did help that everyone was in the same boat, this is something that no one was expecting and everyone had to work together to overcome and adapt and I actually feel like I've been able to learn even more.
What is your greatest achievement so far?

Completing my apprenticeship! This was a huge milestone for me and is proof that all of the hard work paid off.
ENDS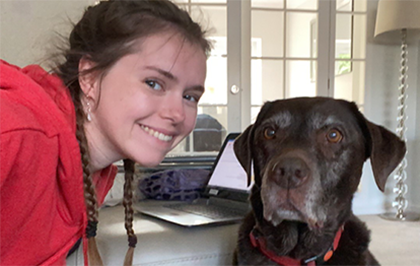 About Markel International: