Our specie team offers a range of fine art, specie, jewellers' block, and cash in transit products on a worldwide basis, with a particular focus on the U.S. and Asia (excluding sanctioned territories). Markel's longstanding team can tailor wordings to suit client requirements from those operating at individual locations through to those operating on a global basis.
Specie coverage options
Markel can offer line sizes up to $120m on Company paper or $80m on Lloyd's paper, and we write business on a primary and excess basis. Policy coverage is generally on an all risks of physical loss or damage.
Key coverages include:
Fine art (private collections, museums, exhibitions, galleries, and dealers)
Bullion and precious metals
Diamonds, precious, and semi-precious stones
Cash and securities
Mining risks (diamonds and raw minerals prior to refining)
Jewellers' block
Cash in transit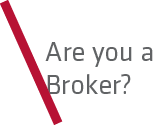 Access our detailed risk appetite information for this product and receive updates as they happen.
Chris Fenn
Divisional Managing Director, Marine
Chris.Fenn@markel.com
"The culture and people at Markel make it a great place to work. The most rewarding part of my role is seeing us deliver innovative insurance solutions to customers and seeing our younger members of staff progressing their careers so that they are the ones delivering those solutions."