Our cargo team provides protection for goods while in transit (by land, sea, or air), in store during the ordinary course of transit, and whilst in long-term storage. We cover a wide range of transit and storage risks, covering many industries on a worldwide basis (excluding sanctioned territories), with a particular focus on the U.S. and Europe. With over 75 years of combined underwriting experience, Markel International has one of the most experienced teams in Lloyd's and is recognised as a leader in cargo. Coverage is tailored to our clients' individual needs in order to provide them with a bespoke policy for the industry sector that they operate in. The underwriting team is supported by our experienced, in-house claims team.
Cargo coverage options
Markel can offer line sizes up to $50m on Company paper or $30m on Lloyd's paper. We write business on a primary and excess basis (coverage varies). Policy coverage is generally on an all risks of physical loss or damage basis with wordings tailored to specific requirements.
Key areas of coverage include:
Ocean cargo
Cargo stock-throughput
Delay in start-up (DSU) written in conjunction with cargo
Excess stock
Crude oil and refined products
Project cargo
Machinery
Manufactured goods
Excess basis only:
Vehicles
Wines and spirits
Foodstuffs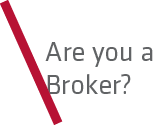 Access our detailed risk appetite information for this product and receive updates as they happen.
Contact our experts
United Kingdom
Chris Fenn
Divisional Managing Director, Marine
Chris.Fenn@markel.com
"The culture and people at Markel make it a great place to work. The most rewarding part of my role is seeing us deliver innovative insurance solutions to customers and seeing our younger members of staff progressing their careers so that they are the ones delivering those solutions."