Our midstream energy team offers a range of cover including physical loss or damage, machinery breakdown, business interruption, loss of production income / tariff, and incidental course of construction. We cover the full spectrum of assets from gathering transmission systems, gas plants, and oil separation through to large scale LNG import and export facilities. Markel is recognised as a leader in the midstream market and we work with our experienced, in-house engineering capability to offer industry leading underwriting expertise to our clients. We write business globally including in the U.S., Canada, Australia, and Europe.
Midstream energy coverage options
We can offer line sizes up to $200m on Company paper or $100m on Lloyd's paper
We consider ourselves predominantly quota share (re)insurers
We can write excess of loss layers
We do not write a book of primary placements, but will write primary layers where we are able to write the excess layers as well
We can write pure excess layers where the risk is within appetite and we are unable to take a line on the primary layer
We do not write Fac RI primaries for other insurers
Key coverages include:
Onshore gas processing, storage, and distribution
Terminals, tanks, and associated product in storage
LNG import and export infrastructure
Pipeline transmission systems
Loss of tariff / business interruption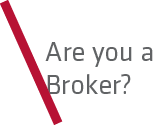 Access our detailed risk appetite information for this product and receive updates as they happen.
Contact our experts
United Kingdom
Rohan Davies
Divisional Managing Director
Rohan.Davies@markel.com
"Technology leaps, supply change, demand growth and efficiency gains – who knows what the energy landscape will look like in the coming years, but having a great team who are dedicated to understanding the needs of all our clients, whether global leaders or specialised niche players, means that as these seismic shifts take place, we are who the clients come to for innovative thinking and a safe place to assume their risk."