We are Markel, insurance specialists who give people and businesses throughout the world the confidence and freedom to perform at their best.

Cyber
Our cyber team provides cover to many different industries, helping clients safeguard their business before, during and after an attack.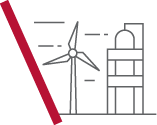 Energy
We provide clients with a fully integrated product for the whole energy value chain, writing business on a global basis.

Equine and Livestock
We offer a wide range of cover to suit a broad range of risks, and the sector puts its trust in us because of our deep knowledge.

Marine
We are a recognised leader in marine and we write business on a worldwide basis, with a particular focus on the US, UK, and Asia.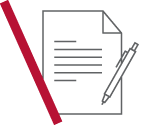 Professional and Financial Risk
Our PFR team provides cover on a worldwide basis including banker's blanket bond, professional indemnity and directors' and officers'.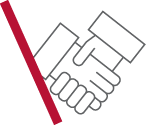 Trade Credit, Political Risk, and Surety
Our trade credit, political risk and surety teams have extensive experience in providing support with traditional and bespoke surety solutions for our clients.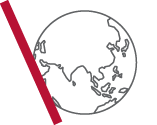 Asia
We operate throughout the Asia Pacific region with offices in Singapore, China, India, Hong Kong and Dubai providing a growing range of products for our clients.
Message from managing director
James Hastings
Managing Director, Wholesale
James.Hastings@markel.com
"With our expertise and bigger-picture knowledge, the products and services offered by Markel Wholesale – delivered honestly, swiftly and in a straightforward way – mean our clients always know where they stand and can have confidence that their business is protected as well as it can be. This confidence gives them the freedom to move their business forward so that it can perform at its best and they can focus on what's important."
Explore our full product offering in Markel Product Source
Our broking partners can access detailed risk appetite information and availability by region, receive updates as they happen, or download our marketing material at the touch of a button.
Sign in to Markel Product Source
New users - register to access Markel Product Source here.
Contact a Markel representative
Please submit the form below and a Markel representative will be in touch with you within three business days.